Long gone are the days of scouring job listings to find a way to earn money in your downtime. Skill-based games that pay real money have really taken off in recent years and offer players a way to make real money online. Although thousands of apps are out there, it can be hard to find legit ones.
Today, we are going to break down an app called Party Blast. Party Blast is based on skill and adds excitement to the gaming process by offering cash prize incentives.
Keep reading this Party Blast review to find out if this app is a legit way to put some extra money into your coffee run fund.
What is Party Blast?
Party Blast is an interactive puzzle game that puts a unique twist on classic tile-matching games. Rack up points by matching tiles of the same color.
This app was developed by Tether Studios, a leading gaming developer of skill-based games. Party Blast highlights Tether's style with eye-catching features and colorful graphics. Party Blast is available to download on iOS, Samsung, and Android devices.
More apps you might recognize from Tether Studios include:
These top-ranking rewarded games help you know what to expect when playing Tether Studio apps.
If you enjoy Party Blast, check out our favorite real money games for even more options.
Who Can Play Party Blast?
If you have a talent for puzzles and love challenging yourself to think quickly on your feet, Party Blast is a great game for you to play in your free time. Apple users can download the game from the App Store. Samsung users can download the game from the Galaxy Store. Android users can download the game from Skillz (not available in Google Play).
Party Blast is also in collaboration with Skillz, a well-known mobile gaming platform. To participate in cash tournaments in Skillz games, you must meet the age requirement of 18 years old or older.
It's important to note that players residing in the following states cannot compete for real money prizes: AR, CT, DE, IN, LA, ME, and SD. You can start winning based on your puzzle-solving abilities as long as you are eligible.
Even without cash prize incentives, Party Blast is a binge-able game that helps you flex your quick thinking skills. As you continue reading this Party Blast review, you will see why this game is something we recommend downloading, even if you are ineligible to participate in tournaments for money.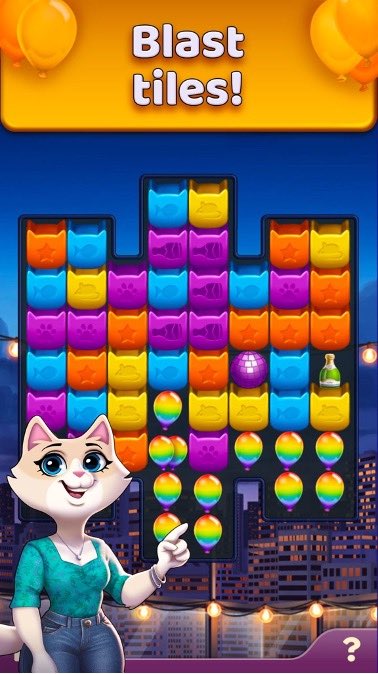 Is Party Blast Legit?
Yes, Party Blast is a legit way to earn extra money in a fun and interactive way!
Although Party Blast doesn't guarantee cash winnings, you can optimize your chances of outscoring your competition by utilizing strategy.
There is a level of risk to Party Blast since a small cash entry fee is required for those looking to compete in tournaments. Whether you are a beginner or are confident in your tile-matching abilities, there are tournaments offered at every level, so you can decide when you are ready to compete in higher-risk games.
To sum things up, yes, Party Blast is a legit way to make money online.
Party Blast Reviews
If you don't want to take our word for it, just look at Party Blast's 4.8-star rating on the Apple App Store, based on nearly 200 user reviews. Or look at the 5-star rating on the Galaxy Store, based on 17 user reviews.
For example, users like WalrusHurt have left a 5-star rating Party Blast review stating:
"I'm loving this game. I enjoy these kinds of puzzles in other games, but here, the speed version adds a whole new dimension to it… Plus, I've won money playing it. Love the effects and the art. Great production values and fun gameplay!"
How Does Party Blast Work?
Party Blast is a skill-based game that features tournaments with prize pools of up to $250,000. This thrilling tile-matching app is easy to get the hang of but takes strategy to excel.
Available to download for free, the app features free gameplay and cash tournaments. Earn a high score by combining matching tiles and completing goals.
Tournament competitors play off of the same game board to ensure every player has an equal chance of winning. For head-to-head competitions, you will also be placed with a user of a similar skill level to make things fair. The player with the most points at the tournament's end wins.
Cash prize pools are accumulated from tournament entry fees. So, as long as you stay consistent with Party Blast, you can increase your ability to profit from your winnings.
How to Play Party Blast
Party Blast may seem like a simple game, but it actually takes a lot of strategy and skill to master. The goal of the game is to collect as many points as possible by combining tiles.
For those new to Party Blast, practicing your puzzle-solving skills through the app's free gameplay is best.
Combine three or more matching tiles and pop them to play. The bigger the group you match, the more you are rewarded with more points and powerful powerups. Clear multiple goals at once for massive combos and complete all the game's goals for bigger bonuses. A star meter is available on the top of the screen to keep track of your goal completion.
Now that we've covered what Party Blast is and how to play the game, it's time to move on to the real reason why you clicked on this Party Blast review.
How Much Can You Win on Party Blast?
Consistency and quick thinking abilities are important when trying to win big on Party Blast. Players who utilize the free gameplay to practice and improve have a higher chance of winning tournaments. For players confident in their skills, the game highlights tournaments with guaranteed cash prize pools of up to $250,000. However, these competitions are extremely risky and are challenging to receive a high score.
Since there is a risk factor on Party Blast due to the cash entry fees, we recommend participating in smaller tournaments for a better chance of winning. On average, high scorers in these tournaments can expect prizes ranging from $5 to $100.
Although this game offers cash prize pools of up to $250,000, it's important to have reasonable expectations when it comes to making money on Party Blast. You may not be able to fulfill your dreams of becoming a millionaire thanks to Party Blast, but you will have the chance to increase your bank account balance.
The best part of Party Blast games is that they only last two minutes to ensure that you don't have to set a whole day aside to compete in a tournament. Just think of all the money you could've won already in the time you've spent reading this Party Blast review.
How to Get Started on Party Blast
Download Party Blast
Party Blast is available to download for free on iOS, Samsung, and Android devices. Play against players worldwide to showcase your tile-matching skills and win real money online.
(See more of our favorite iPhone and Android games.)
Start Matching
Once Party Blast has been downloaded onto your device, sign up with your Facebook or email and choose an avatar. When you've completed the simple sign-up process, you can start playing for free and practicing your puzzle-solving abilities.
It's true what they say: practice makes perfect– especially when it comes to winning tournaments on Party Blast. So practice, practice, and practice some more. Don't lose your cash entry fee by not being prepared. After finding your winning strategy, start competing in tournaments for a chance to win real money online.
Optimize your score by combining larger groups of matching tiles and completing goals to fill your star meter for unique power ups and bonus points.
How to Withdraw Your Money
When you are ready to withdraw your earnings, you can transfer your rewards into real money. Simply touch the withdraw button on Party Blast to deposit your cash into your PayPal or bank account. Receive access to your money in a few short days!
Related Article: Best PayPal Games That Pay Real Money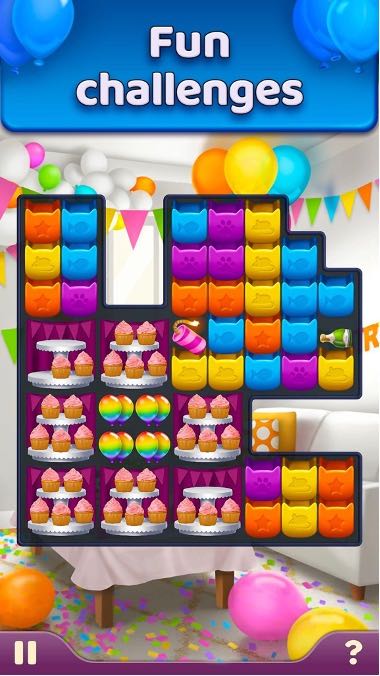 Party Blast Review: Final Thoughts
Party Blast is an exciting game that features free gameplay and cash tournaments. Challenge yourself and others to fun tile-matching games that will get your brain working. Deposit money into the Party Blast to pay entry fees and take the thrilling risk of skill-based tournaments.
As you can tell from this Party Blast review, this app is extremely addicting and will be the perfect thing to keep you occupied in your downtime while even potentially winning up to $100. You won't be able to put down Party Blast!
If you enjoy Party Blast, we recommend downloading the app onto your iOS, Samsung, or Android device. You are ready to start playing Party Blast for a fun new way to make real money online.
If you enjoy Party Blast, check out our favorite puzzle games that pay real money.
---
This page may include links to our sponsors. We may receive compensation if you click on a link and download an app from one of our sponsors. Real Money Gamer provides information about and reviews of various apps and games, based on the opinions of our writers. We do not own or operate the apps and games. If you have questions or need assistance with a particular game or app, please contact the developer directly.