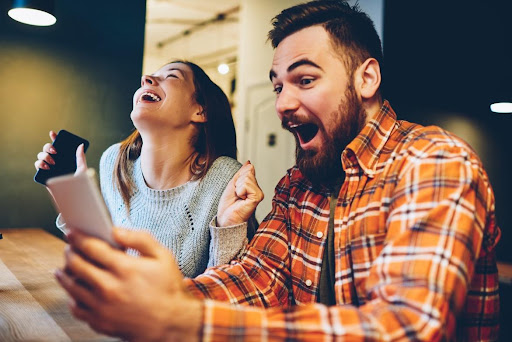 Welcome to the world of real money gaming. It's nice in here, isn't it? We have some of the most beautiful, colorful graphics in the mobile gaming industry, captivating gameplay, and the ultimate competitive incentive: cold hard cash. 
We encourage all of your gaming enthusiasm and admire your drive to make extra cash. There are millions of others just like you, already completely immersed in the real money gaming world making some serious cash. While you may want to dive right in, there are some things that you should be considering before you jump headfirst. 
How many ways can you play? Can you play real money games for free? How much time should you spend playing to be able to earn some spending money? We are covering all of the above and more right here. So, take a moment away from your games, or let your new games download in the background while we cover the ins and outs of real money gaming, and what you should be considering as a real money gamer. 
Free Play vs Competitive Play
Real money games, money is their middle name. So, do you always have to play for cash? 
Nope, you can play almost any real money game just for fun. Often times, you won't miss out on the real competition either. You can still play many of these awesome games at no charge to you. You can enjoy our favorite addicting games with low stakes. If the thrill of competition is enough to keep your adrenaline pumping and fuel your gaming fix, free play is a great option for you. 
However, real money games are all about rewarding players with real money. If you're ready to win, skip free play and head straight to gaming tournaments and competitions. 
Practice Makes Perfect
I'm sure you're familiar with this age old saying. In this case, it's definitely true; practice really does make perfect when you're gaming for cash. 
Here's the deal: almost any real money game you play will give you several practice rounds before you start gaming for money. Make the most of all of them before you take your opportunity to opt into a game with money on the line. Often times, your first game with money on the line is on the house. Therefore, it is essential to take your time on free play to really learn the game. 
Free play is your time to become an expert. We don't advise putting money on the line until you're really a pro at your chosen games. Don't worry, real money games are popular for a reason. They're easy to learn and quick to play, the perfect combination for mastery at a record speed. You'll be a pro in no time, just don't take any shortcuts to get there. 
Once you're ready to graduate from free play, the real cash will come flowing in.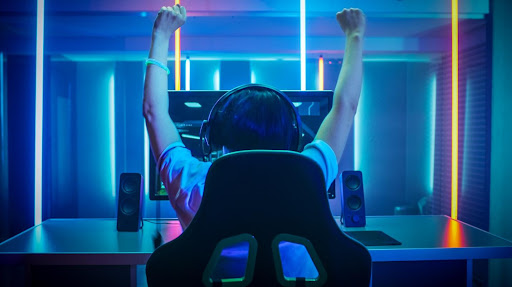 Competition Styles 
There are several different in-game set ups in real money gaming. The best part? You don't have to choose. Mix and match your games so you can play any competition style at any time. Here is what your next game could offer. 
Live 1v1 Games
Feel the energy of your competitor as you compete in real time. Games with live options will pair you with a real-life competitor from anywhere in the world. These games are usually really short and sweet, with games lasting from 2-10 minutes. If you're playing live be sure that you are connected to a strong internet connection, so you don't lose your game.
Same Deck Games
These games can be live, but they aren't always. This could you a little bit of flexibility on when you play. In most cases, same deck games pair you with a competitor who matches your skill level. You each start from the same point, and whoever makes the best moves will win. This style is for skill-based games, not games of chance. This style ensures that the playing field is leveled so you have a fair shot to win your cash prize. 
Tournament Style Games
This is where you'll be in big groups of real money gamers for the chance to win big cash prizes. You can't play a tournament at any time of the day, apps that host tournaments will arrange for tournaments once a week or at a certain time every day. Those with the highest scores will take home the pot. Some tournaments will have jackpots upwards of $10,000. If you want that type dough, set your calendars for in-app tournaments.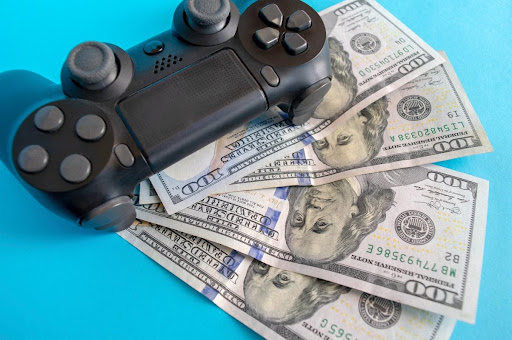 Is it Legit? 
Many real money games are totally legit. But remember, you aren't earning cash, you're winning cash. If you don't want any more free play and you don't want to drop too much cash to buy in, no problem. Many real money games have extremely low minimum buy-ins, you can play these for $1 or less and bring in. even more winnings. 
However, there are some gaming sites and apps where you don't have to put any money down to take home some dough. These apps reward users for playing their games and watching ads from their sponsors. You won't be rewarded as much as you might be for other real money gaming styles, but cash is cash.
Cash Inflow
How much cash should you expect to win on these games? That all depends on your skill, luck, and buy-in amount. As a general rule, the higher your buy-in is the higher your potential winnings are. 
Some people win over $10,000 on these games, but those are the lucky few. Most people can expect to win enough to cover your coffee fix or the occasional Amazon purchase. But hey, if you become a pro at a real money game, there are no limits to the cash you could take home.
Cashing Out
Before you start gaming for cash create a PayPal account, that is the most common way that games will send your money safely and securely.
Games may have a cash out minimum, so it could take some time before you are able to send yourself your cash.  We recommend that you cash out as soon and as often as possible to eliminate any chances of your money. Getting lost in the app or gaming site.  While this issue is uncommon, it us still recommended to send your cash to your accounts as soon as possible.  
Things to Remember
There are multiple ways to play, you can even play for free
Make sure to practice before you play for cash
These games are legit ways to win cash, but be aware of risks of gambling
---
This page may include links to our sponsors. We may receive compensation if you click on a link and download an app from one of our sponsors. Real Money Gamer provides information about and reviews of various apps and games, based on the opinions of our writers. We do not own or operate the apps and games. If you have questions or need assistance with a particular game or app, please contact the developer directly.