If you're new to real money gaming, you may already have a preconceived idea of what it's all about, and these ideas can be pretty drastic. You may think that real money gaming isn't for real gamers, or even people who have never gamed before. If that's your instinct, you would be wrong.
On the flip side, newcomers to the real money gaming community could think it's an income stream viable enough to quit your day job over. We encourage your enthusiasm to the real money gaming industry, but we really don't think you should quit your day job.
Real money gaming is gaming kicked up a notch. You can enjoy some of the most awesome games available with the added incentive of a cash prize. Gaming for cash isn't just for pro gamers or Fortnite tweens, this can be for anyone with a competitive spirit and a few minutes to kickback and play a game. Gaming is for everyone, and real money games can be the low-key hobby you've been waiting for.
When you're gaming for the opportunity to win cash, there highs are epic, and the lows can be a bummer. There are highs and lows to every situation, but don't let that stop you from trying something new. Let's realistically analyze the pros and cons of the real money gaming industry.
Good Old Fun
This is the most obvious pro to gaming as a whole: it's fun. The millions of real money gamers aren't doing this for no reason. It's simple, once you find a game you love, you won't be able to get enough.
There is nothing quite like relaxing after a long game and playing your favorite game. Here's an even better image to ponder: imagine relaxing after a long day, playing a real money round of your favorite game and winning a cash prize. There's nothing quite like the thrill of the real money gaming industry. You can bring the action of Las Vegas straight to your mobile device and play at whatever stakes you're most comfortable with.
A World of Options
Are you afraid you won't fall in love with a game? Trust us, you will. There are countless options for games that will fit your needs.
Whether you're into games if chance, skill-based games, card games, or puzzle games, you'll find countless options for you. You'll never get bored in this gaming scene. Our favorite game developers are constantly dropping new hits for you to try. All you have to do is download and start playing.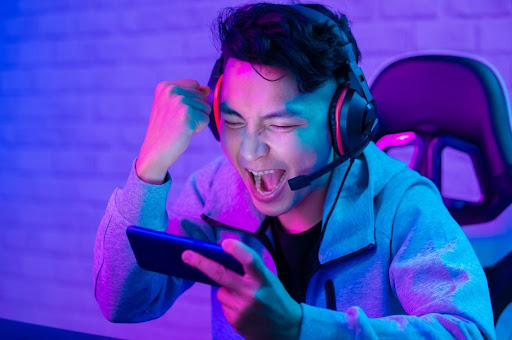 Play at Anytime, Anywhere
Seriously, you can play anywhere where you have an internet connection. Gone are the days where gamers were tied to their consoles. Welcome to the twenty first century, feel free to game wherever you go.
You can game while you're bored at work, waiting in a long line, or relaxing at home. The possibilities are endless with this gaming style. Better yet, our games don't take hours upon hours to play. You can win a game in just a few minutes (that means you can win cash in just a few minutes.)
We aren't exaggerating when we say anytime, anywhere. You should plan your gaming as a part of your day, not plan your day around gaming. Real money gaming makes that happen.
Check out Security
Worried about getting your cash in a quick, secure manner? Don't be. The real money games you'll find through our recommendations prioritize the safety and security of you and your money.
Pro: most real money games send you your cash via PayPal. You can trust that these gaming developers take your winning seriously; they want you to get your cash with ease, and they make it happen.
Cold Hard Cash
We aren't going to bore you with prizes you don't want. Who wants a branded tee shirt anyway? We know the only prize you're seeking is cash, and game developers know that too.
Here's the bottom line: when you win, you win cash. If you're wondering if it really can bet that simple, it is.
Getting the Money
Here is our first con, though it isn't major. Many real money games have a cash out minimum, so it could take you a few wins to be able to get the money into your pocket. Don't worry, these game developers work hard to ensure that your money is safe in the game before it's transferred to your banking account.
You may have to win a few times if you want your earnings sent to you in the same day.
Glitching
Many real money games can be found in the app store. All apps have the potential to glitch, that's why it is important to always have the most updated version of your game.
While glitching can happen, it is a pretty rare occurrence and should never cost you your cash.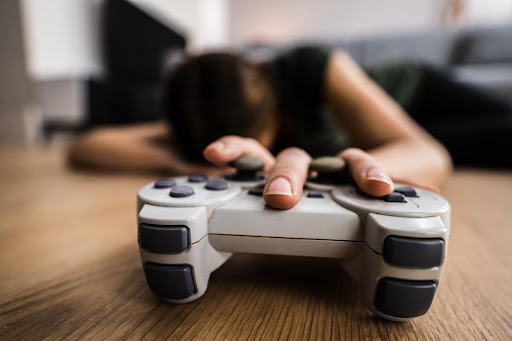 Nonstop Gaming
Like all types of gaming, it can become easy to sit in front of a screen for too long.
Here's what's different about real money games, most games only take a few minutes to play. You can win a game in as little as two minutes. These games are designed to be fun tidbits within your day, they aren't designed to take over your day.
Is it Legit?
Of course, there is some risk to playing for cash. Not every game with money-making opportunities requires a buy-in, but many do. It's important to remember the risk non-stop playing imposes onto your wallet and psyche. Yes, real money games are fun and reward many with hundreds of dollars in cash, but they are not a means to make consistent income.
If you're afraid you may be biting off you can chew, we recommend you play these games without the buy-in, because many real money games offer play completely free of charge.
Things to Remember
Gaming should be fun

You can win real cash at anytime

There are hundreds of real money games to choose from

Keep your game updated to the newest version
---
This page may include links to our sponsors. We may receive compensation if you click on a link and download an app from one of our sponsors. Real Money Gamer provides information about and reviews of various apps and games, based on the opinions of our writers. We do not own or operate the apps and games. If you have questions or need assistance with a particular game or app, please contact the developer directly.