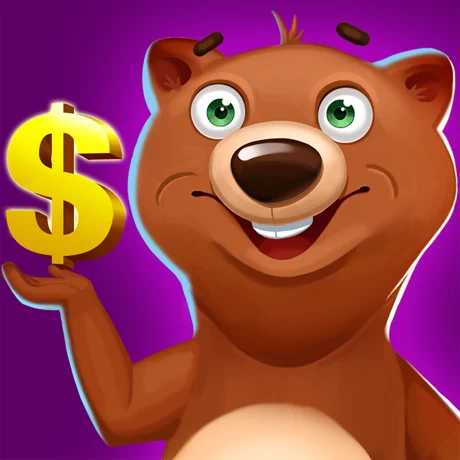 There are tons of mobile games out there. When there are so many apps, it can leave people looking for a simpler solution. Luckily, there is one.
Pocket7Games is the real money gaming solution that has tons of games in just one app. Let's cover the ins and outs of Pocket7Games with an overview of every mini game they offer.  Continue reading to see just how versatile Pocket7Games can be.
Overview of Pocket7Games
If you've been looking for an all-in-one gaming app, you've found it. Pocket7Games is the real money gaming destination that offers games of a variety of genres. Even better, this app offers cash prizes to play games of any genre. Pocket7Games has it all, from puzzle games to card games to bingo.
Pocket7Games was created by real money gaming developer, Avia Games. The app is available for free download on all iOS and Samsung devices. There are thousands of active players on this app, and they love what it has to offer. Pocket7Games has 4.5 out of 5 stars on the Apple Appstore and the Samsung Galaxy Store.
Every time you play a Pocket7 game, you're playing against a real person. This ensures that your win is based on skill, not an algorithm.
What Games Does Pocket7Games Offer
This app has a wide variety of quick play games. Every game on the app has a four-to-five-minute timer and has options to play for cash or for tickets. Here are all the games that Pocket7Games brings to the table.
This fast-paced card game is reminiscent of Uno. We would say that Match N Flip is a perfect combination of solitaire and Uno. Quickly match cards of the same number or color to clear your stacks before the time runs out.
This game is the real money bingo game that is most similar to classic bingo. Bingo Clash is bingo with a fast-paced twist and tons of rewarding power-ups that will help you daub your board.
Just as the name suggests, this game is the classic solitaire you know and love, just with a five-minute timer and a cash prize incentive. Arrange your stacks from king to ace to uncover all of the cards on your deck. You'll be rewarded with points for every move you make, and your score will be compared with your competitors to see who will take home the win.
This game is a refreshed version of blackjack or twenty-one. No matter what you call this classic game, 21 gold challenges you to create as many stacks of 21 as possible. You will be dealt one card at a time. Tap the lanes to start a stack. When a stack reaches 21, the lane will clear to make room for more cards.
This Tetris-style game challenges you to creates seamlessly piece together misshaped pieces to complete the puzzle without any holes or gaps. When a row is filled with no gaps, it will give you points and disappear to make room for more. Make sure your pieces don't exceed the bounds of the puzzle and see how many rows you can clear before the time runs out.
Bubble Buzz is a classic bubble shooter game that challenges you to pop bubbles by matching colors. Hone in on your quick thinking and aiming skills with this totally-satisfying mini game.
How many words can you find in five minutes? That's what Word Search challenges you to do. Compete against four other competitors to see who can find the word bank words the fastest and find bonus words for additional points.
Aim, shoot, score! This New addition to Pocket7Games challenges your aim. See how many baskets you can score in this basketball shooting game.
Show off your strategy with Mexican Train style dominoes. Continue the train by matching tiles with the same number to clear your hand. Compete against the computer to outscore your competitor with the same hand.
2048 Blitz is where puzzle meets math. Swipe tiles to get the 2048 tile. When you combine tiles of the same number, the number will double and create room for more tiles. Make sure you leave enough room to swipe, you lose the game when you fill the puzzle board.
This link matching puzzle game is similar to candy crush. Tap to link tiles of the same color in groups of two or more to clear them from the board. Focus on your goals at the top of the screen to complete the challenge as fast as possible. Utilize in-game power ups to complete goals even faster.
How to Download & Start Earning
Here's the best part of Pocket7Games: every game listed above is available on one app. The Pocket7Game app comes preloaded with 11 mini games that can make big impact. You can win cash with each and every one of these games or relax and play for free. Pocket7Games is the epitome of play your way.
Here's how to get started.
First, download the free Pocket7Games app onto your iOS or Android device
Once you've downloaded the app, choose your screen name. This is what will show when you compete against other players.
Then start playing any of the eleven mini games on the app
1. Solitaire Cube
Highlights: Play this game of Solitaire, but it's no ordinary Solitaire because you get to play with friends! Play in matchup competitions to earn prizes and win cash and more. Challenge yourself to win big through Solitaire Cube
Device: iOS & Samsung
Rewards & Benefits: $20 Cash Payouts a day, Rewards, Prizes, & In-Game Rewards
Developer: Skillz
Apple App Store Rating: 4.6/5 with 88k ratings
Samsung Galaxy Store Rating: 4.5/5 with 6.971k ratings
This new game of Solitaire gets the players going through creative in-game features and interactive gameplay. Play among other players looking to win the big cash prizes Solitaire Cube gives out!
Enter tournaments and play with players around the world to win the cash pot while getting onto the leaderboards. Challenge your skills and earn more points against friends or foes by being the person with the most points at the end of the game.
Gain cash $20 cash payouts with Solitaire Cube on your iOS or Samsung device now!
Cash games are not currently available in AR, CT, DE, LA, and SD
2. Solitaire Clash
Highlights: Play this classic card game, fun mini games to win real money
Device: iOS
Rewards & Benefits: Legit cash rewards, free play
Developer: Avia Games Inc.
Apple App Store Rating: 4.9/5 with 30.1k ratings
Play the true classic for cash prizes, this world-wide favorite card game is ready to pay you in rewards. Play the game to win gems to enter into solitaire tournaments where you can win big cash prizes. Don't worry about stiff competition, this app will connect you with competitors that match your skill level, so you have big chances to win.