Bingo isn't just for seniors anymore. In fact, the game has made a huge come back for people of all ages in recent years. Because of the rise in popularity, there are now tons of bingo games flooding every app store and every corner of the internet. There are so many games that boast huge prizes, but not all games are worth the hype.
Bingo games should be easy to master, competitive, and fun. We have found several games that fit the bill.
That's right, we set out to find the best bingo games for gamers of all experience levels. Looking for a legit bingo app to make real cash? We reviewed 5 that are trusted by millions of users.
If you're new to bingo mobile games, treat this article as your jumping off point. You have a whole new world of fun to discover, and you have a curated list of the best of the best. If you've been a fan of bingo games and are looking for something new, this article will give you the cream of the crop, so you don't have to sift through the thousands of games in your app store.
Here are our favorite games that are similar to the mega hit bingo game, Bingo Blitz. The best part is all of these games can help you earn extra cash. There is tons of cash waiting for you just beneath your fingertips. So, go ahead! Sit back, relax, get your bingo on, and start winning legit cash prizes.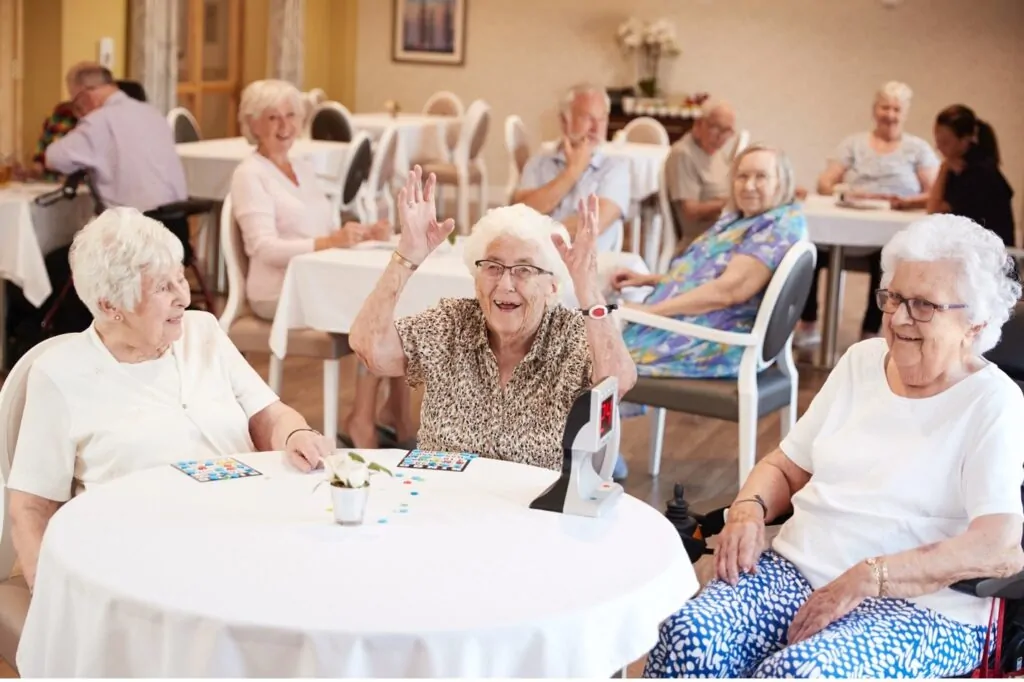 What is Bingo Blitz?
If you've been looking for a way to earn extra cash while having fun, look no further. Bingo Blitz is the online bingo site that pays winners legit cash prizes. You can play on your desktop or on your iOS device for free, you will need an email and an internet connection to sign up and start winning cash.
Bingo Blitz has a huge map of levels for you to explore. Meet other players from across the world with this social and competitive bingo style game. Choose between free play or competitive play, where you can take the opportunity to earn extra cash with online bingo competitions.
This game is perfect for beginners and advanced bingo players. As you advance throughout the levels, you can earn more cash when you win.
5 Bingo Blitz Alternatives
There are tons of online bingo games that pay their winners in cash. Whether you have an Android, Samsung or iOS device, you'll be able to find a bingo style game you will love.
Here are some of our favorite games in the bingo genre. Pick your favorite or play them all, see how much cash you can win while relaxing at home and playing bingo.
Bingo Clash – This skill game by Avia Games is available on iOS and Android and is completely free to download and play.Cash prizes when you win a 1v1 or tournament competition. Yes, you'll be completing against real people from across the globe and this game is a totally an ad free experience.
Blackout Bingo – Over 5 million players love this app, and you can download it on your iOS or Android device. This game by Skillz is one of the most beloved bingo style games and is currently in the App Store's top 10 bingo apps. You're sure to be impressed by Blackout Bingo's stunning graphics and captivating gameplay.
Bingo Tour – Avia Games skill-based game, Bingo Tour is available for download on iOS and Android devices, and you can win some extra pocket change playing this free app. Use powerups including daub it, gimme more, and earn double to boost your points throughout the game. You can enjoy prize pools of up to $400 when you win tournament or 1v1 games.
Bingo Cash – Papaya Gaming's skill-based bingo game is available for free download on iOS and Android devices. This game offers you free cash to enroll in cash prize tournaments. With Bingo Cash you can win free money without a single in app purchase when you collect gems in the game.
Money Bingo – This free Android app offers cash pools of up to $5,000 for their bingo tournaments. You can win some extra pocket change when you play this super fun bingo-style puzzle game. Get paid your way, earn cash to your PayPal account or gift cards to your favorite stores.